Grooming, Boarding, Daycare, Training & Pet Store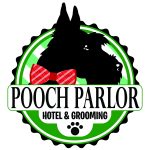 Your pet gives you unconditional love. Treat him or her to a relaxing day at the spa with one of our pampering packages or mix and match our services for a one of a kind experience!
Grooming Servies & Packages
Come Hang With Us
All of our pet guests receive love, attention, and pool time.
A two night stay  offers 50% off a Signature Spaw Day.
Basic Boarding includes potty breaks and 2x1hr playgroups.
Day Play Boarding includes 3x2hrs playgroups, 
1on1Play is tailored for un-neutere males. Aggressive or special needs furbabies that require extra care and do no do well in social groups.
Pamper your pet
Signature Spaw Day
Your pet's bath begins with our ultimate shampoo for cleansing and degreasing, followed by color specific shampoo to bring out the brilliance in their coat or your choice of our premium shampoo upgrades and conditioned with our coconut conditioner to soften their fur. All of our shampoos & conditioners are made with only natural, biodegradable, non-toxic ingredients with no unnecessary additives or thickeners. They are certified gluten free so that no gluten allergens are absorbed through the skin, minimizing allergic reactions for pets and humans. During the bathing process, our skilled bathers and groomers perform nail trimming & ear cleaning. After your dog or cat is feeling fresh, each of our clients receive a blow-out and brushing.
Dog only
30 minutes – $40
60 minutes – $60
with Owner
Additional Care
Nail trim
Nail Grinding 
Paw Trim
Pawlish
Ear Plucking
Bandana
Bows